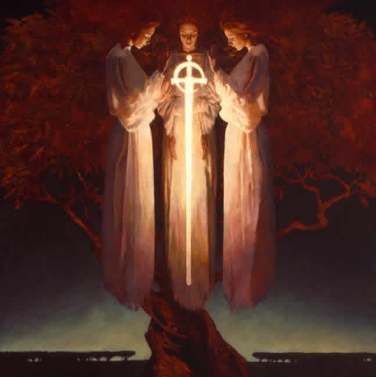 Requiem for Elizabeth Grey Fussell
She dwells in the mansion of dreams,
the house with the many windows.
She sleeps in the hall of the shadows
with the dew and the mists and the rain.
The courses of history flash by her,
mere flickering moments in time.
She counts the centuries like seconds
and calls the generations by name.
She sways with the quakes and the thunder
and runs with the comets and stars.
Her dance is the reel of the seasons;
her song is the suite of spheres.
The wind is her friend and companion.
They fly through the canyons and hills.
She rides the wind like a stallion
above the springs and the fields.
She bathes in the foam of the oceans
And rinses in the rivers and streams,
perfumes her with flowers
and combs it with the branches of trees.
Her face is the image of clouds.
her blush is the sunset's flame.
Her voice in echoes resounds,
her heart with the beat of wings.
She belongs to the years and the ages,
for she is the bride of the eternity.
Her legend is the lay of the stars;
her name is the sonnet of the sea.
© 1983 John M. Marshall